Who can cast love spell online
Esoteric, astrologer, writer
Does the idea of having someone cast love spell online scare you?
From a reader's letter:
"I'm not a big fan on buying things online because something's always wrong, such as the color, the size, or the delivery date. As for dealing with someone to cast love spell online, it's even more difficult. How can I know the ritual's actually been performed? How can I evaluate the results? Maybe I shouldn't buy spells online at all? What do you think?"
Spellcaster Maxim's reply: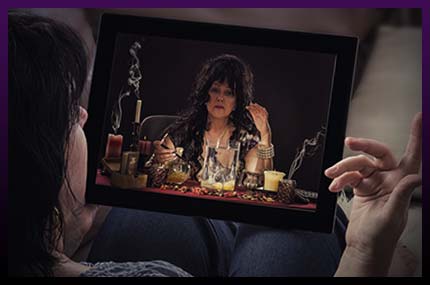 A lot of people have their concerns which result from the negligence of the service providers, however there is little to worry about if you want to have someone cast a spell online, provided this person is an experienced magic practitioner taking full responsibility for the work he does.
If you are going to ask someone to cast love spell online, you should know what kind of people to stay away from because these are the people who are sure to give you "the wrong color or size":
Liars and scammers;
Dreamers;
Madmen;
Inexperienced and beginning spellcasters;
Cult followers;
The so-called "brand sorcerers";
Those working only on Facebook or YouTube;
Doppelgangers of famous magic practitioners.
From a reader's letter:
"It's good advice but how I can spot such people?"
Spellcaster Maxim's reply:
It is not very difficult. Let us go down the above list. Liars and frauds can be identified by negative reviews about their work. As you understand, you should look for the reviews on the Internet. Dreamers tend to call themselves names from some fantasy novels, assign different titles and ranks to themselves and look accordingly. Madmen give themselves away when they talk to you. Look at the photo of the magic practitioner you are going to work with. If it is a young man or woman, remember that it takes one at least 15 years to become a spellcaster. This is how you can spot beginning and inexperienced spellcasters. If you want to buy spells online, stay away from such people.
As a rule, cult followers give themselves away by adding the name of their cult to the word "witch" or "sorcerer". "Brand sorcerers" which have been very popular lately are more concerned with their studio photos and videos rather than with the work they do. All professional spellcasters have a website, so their social media accounts are not the only way they promote their services. To identify a doppelganger, type in his name in the search box and you will find the website of the magic practitioner they pretend to be.
It is quite easy to verify if your magic practitioner is who he says he is. It will not take you much time but help you make sure you are going to ask a qualified magic practitioner to cast a spell online.
When you buy spells online but are not satisfied with the result
From a reader's letter:
"Let me get back to the question you were asked earlier but did not answer. Since there are no criteria in magic to assess its effectiveness, how can I know the one I asked to cast love spell online did it and if the spell has been successful?"
Spellcaster Maxim's reply: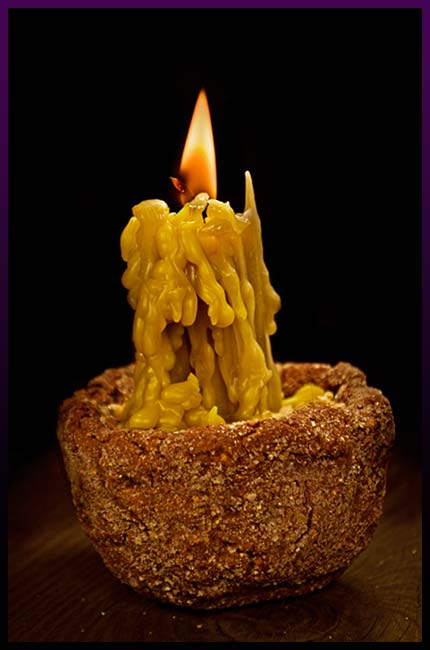 You are wrong about the criteria. There are clear criteria to assess magic effectiveness. First of all, it is your feelings after you decide to buy spells online. If you like the changes in your life and your dreams are coming true bringing harmony and happiness into your life, it means the person you asked to cast a spell online is a professional spellcaster and he did his job well. If nothing has changed or things are getting worse, the one who cast love spell online is a low-qualified magic practitioner who probably did not do anything at all to make your dreams come true and took your money hoping your problems will solve themselves.
From a reader's letter:
"It's quite difficult to hold those who fool people by pretending to be magic service providers accountable, especially if the magic practitioner lives in a foreign country. Does it mean everyone who wants to buy spells online takes risks?"
Spellcaster Maxim's reply:
It is very difficult to hold an incompetent magiс practitioner accountable, but I always remind my readers that more and more frauds are facing charges. Besides, you always have an opportunity to post several negative reviews about a magic practitioner. In the modern world even one negative review can destroy the spellcaster's reputation and bury his career for good.
From a reader's letter:
"If the chances of falling for a scam so high, isn't it better to cast spells for oneself?"
Spellcaster Maxim's reply:
It is a bad idea. It is no better than buying spells from spellcasters without checking their reputation first. Casting spells for oneself without preliminary studying and preparation is usually unhelpful. If you cast black magic spells, you will put your karma, fate, sanity and health in danger, too.
I have been teaching magic and witchcraft to my readers for a few years now. Besides many useful tips, you can find and download a book from my website which I wrote to help my readers master the initial challenges of becoming a spellcaster. Thousands of my readers have been studying magic through my book and I am proud to say that many of them are already performing simple magic rituals successfully.
Do you want to cast spells without studying? It is your choice. Go ahead and try it. Note that you might succeed only if you cast the simplest of spells. If you do, you will live in an illusion for a few days that your live has improved. If you need strong spells but do not want to study, ask a professional magic practitioner to cast a spell online.
Asking a professional magic practitioner to cast a spell online
From a reader's letter:
"I want to buy spells online. Which spells are good and which ones are bad?"
Spellcaster Maxim's reply:
A professional spellcaster offering spells online can cast all kinds of spells well. Their services are always of high quality. So I cannot answer your question. You can ask any professional spellcaster to cast love spell online and the results will be amazing.
From a reader's letter:
"It seems to me that it is more difficult for a spellcaster to cast a spell online than in the presence of the client, so the spell can prove less effective. Am I right?"
Spellcaster Maxim's reply:
Professional spellcasters can reach both you and the target no matter where you are. They can access the required information and implement programs into your subtle bodies as easily as they do it when they talk to you in person. Besides, the majority of love spells bought by clients during a personal consultation are cast by the magic practitioner on the person who is far away and who the magic practitioner has never seen, so the spell is put remotely.
Will it be any different from the online work of the spellcaster? Is there any difference when spellcasters cast love spell online and cast spells bought from the physical magic store or during a personal consultation? No, it is the same. Moreover, a magic practitioner can ask you for something to adjust the spell to fit the client's energies better, such a piece of clothing or a gift made by the target, a lock of hair or a photograph. Professional magic practitioners like I am turn photographs into a portal to access the target and successfully cast a spell online.
From a reader's letter:
"I want to buy spells online. I can pay in instalments or buy one on credit? Or should I find a spellcaster who doesn't ask for a 100% advance payment?"
Spellcaster Maxim's reply:
Are you a businessman? A white collar? Will you agree to be paid after you have done all the work, especially the one that takes more than one day to do? Will your suppliers agree to supply their materials for you to pay for them only after you produce something using these materials and sell the final product?
Magic practitioners need a lot of money to prepare for a ritual. It also takes a lot of time, and they have to pay their bills while preparing for the ritual regardless. More importantly, professional spellcasters can tell you the price of the ritual only if they know or get a sign that they can perform it successfully. Therefore I never trust those who charge their clients after the ritual is performed. Unless it is an advertising gimmick of some beginning magic practitioner who is only building a client base (you remember why you should not work with beginning spellcasters, do you not?), it is a sign indicating that the spellcaster is either not going to prepare for the ritual or will fail to get the required ingredients to perform the ritual which can be very expensive. Also, it can mean this person is not going to cast any spells at all, because there is no 100% guarantee you will pay the spellcaster when you have your dream fulfilled.
As for professional spellcasters, they should be trusted. To find out why, watch the video below.