MARRIAGE CURSE CASTING
Esoteric, astrologer, writer
What marriage curses are ordered for
Each person can order a traditional marriage curse from me. However, before doing that, think about which curse you need and whether you need it at all. Different rituals are required to solve different problems. That's why I always consult each client on which curses are best for him.
If you're not ready to call or email me yet (to contact me, click here), let me tell you first what marriage curses are used for. This will help you understand if you really need it or if you'd better order some other ritual I perform. Let me remind you that I'm the most powerful spell caster whose services are offered on the Internet. I offer rituals of most magic schools, from voodoo and the magic of shamans to complicated curses of classical European and Slavic magic.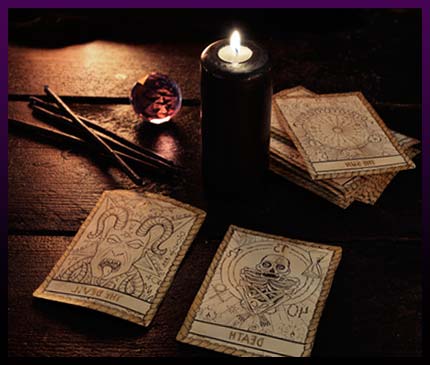 1. Marriage curses are used to revenge oneself upon the person who made you suffer or betrayed you. In this case family problems and divorce always go together with substantial financial losses, infidelity and continuous scandals which turn your enemy's life into hell. It will be a perfect warning for him against hurting you again.
2. A marriage curse can make the person you're in love with single again. My magic can destroy any marriage, including the strongest ones, making the spouses hate each other. This will lead to a divorce and the two will become each other's enemies and won't talk to each other ever. So if you're looking for a way to marry a person who's already married, use a marriage curse.
3. If your boyfriend or girlfriend breaks up with you, taking away your only chance to love and be loved, you can revenge yourself by destroying the marriage built on the ruins of your happiness. Besides, you can do it over and over again, unless this person comes to understand that the only way for him or her to have a family is to return to you.
4. Lately, marriage curses have been often used to fight competitors or get promotion. There's no better way to take the wind out of a person's sails than to sow family discord. Unhappy family life makes people bad workers.
Basic marriage curse signs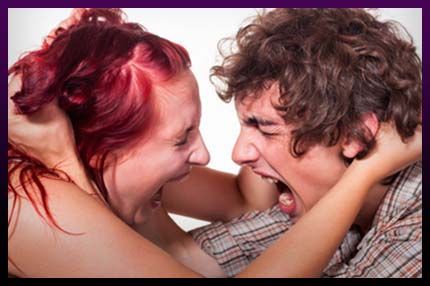 - spouses don't value each other; indifference, unfriendliness, scorn;
- infidelity (sex with each other doesn't satisfy them anymore; they find it boring and disgusting);
- arguing for no reason;
- they neglect their children; they stop loving and caring about them truly and sincerely;
- they avoid spending time at home as being next to each other becomes unbearable to them;
- their love is gone (if it ever existed) and it gives place to long forgotten offences, complaints and regret for all the dreams which never came true;
- family friends are divided in two groups too and start hating one another;
- a marriage curse may cause laziness, obesity, alcohol addiction, physical and mental diseases which destroy the relationship;
- also it may cause severe depression which in their opinion can be cured only with a divorce.
As a result, in 2-3 months the marriage which was cast a marriage curse on ceases to exist and 2-3 months later the spouses divorce. After that, there's no chance for the two to ever be together again.
When a marriage curse may prove powerless
Sometimes, marriage curses prove powerless. It happens rarely (only 3% of marriage curses fail to work) but I would still like to tell you when it happens, so you won't be surprised if it happens to you. So, a marriage curse proves powerless if the marriage has been made in heaven, meaning that the spouses were brought together by Higher Powers for certain reasons and missions. In this case, no spell caster will be able to destroy this marriage because all curses will prove to be powerless.
Sometimes, marriage curses fail to work if your own Guardian Angel is against it. In happens when the Angel knows your future and believes that the consequences of casting a marriage curse will be ruinous for you. For example, you destroy the marriage of a man and he marries you. But then you find out that this man likes perverted and painful sex, humiliates and beats you, or has an alcohol or drug addiction. As it will make you unhappy, your Guardian Angel won't allow the marriage of that man to be destroyed by your marriage curse.
Also, a marriage curse will fail to work if one of the spouses go to a professional spell caster and have the curse removed. It's like a swing: one spell caster casts a curse and the other one removes it; the spouses hate and then love each other. They don't divorce at least until they keep fighting for their love and their family.
However, if you come to me, reason number three can be crossed out from the list of reasons preventing a marriage curse from working. My magical powers allow me to handle any anti-curse of any spell caster, no matter now experienced he is and how much knowledge he has.

| | | | | | |
| --- | --- | --- | --- | --- | --- |
| | | | | | (votes: 68, rating: 4.58) |