OBJECTS USED FOR BLACK MAGIC NEGATIVE PROGRAMS
Esoteric, astrologer, writer
Lost brooches, rings, earrings and other small objects can be connected with occultism, so it's better to keep away from them to avoid influence of black magic programs.
Finding such an object on the street, you may have a desire to pick it up, as it may look expensive. Let's analyze objects used as bait most often.
A cross. Especially the one found at the intersection. It can be both regular and gold. Sometimes a person throws away his cross on purpose, so another person would bear it instead of him.
A mirror. Mirrors are widely used in magic. A hex or another negative program can be communicated by reflection, if an appropriate spell has been put in advance.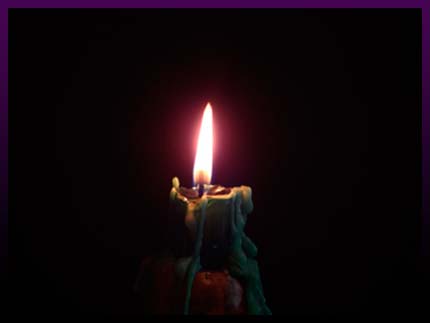 An object with a fastener. If the fastener is closed, the object might have been lost on purpose. Metal objects with fasteners (brooch, hairpin, pin, etc.) are often thrown away to get rid of negative energy. It's an old ritual used by our great grandmothers.
A comb. Especially with hairs. Hair is believed to be able to accumulate personal energy. Therefore, in someone else's hands it may become a source of danger.
Coins. Throwing away coins is a traditional method to be through with illnesses, tears, ill luck, grief.
A ring. A ring which has been put a spell on is thrown away because of continuous love life problems. Don't try such a ring on. If you think it's expensive, pawn or scrap it.
Other objects. This category includes feathers, masks, unusual bracelets (cloth), fanciful bouquets, signs, symbols and images on small planks or paper, antiques, balls, pyramids, figurines.
A spell can be put on a photograph and it's getting more and more popular. But what if you find someone else's photograph in your drawer? It can be a form of remote black magic negative influence, like telephone magic. This crude unprofessional but rather effective method is applied to not very often though.
If that's the case, the face and eyes of the stranger in the picture is a source of black magic negative energy. To draw "the evil eye" away, burn the picture and try to change your own look, such as your haircut, makeup, style of dress. You can return to your usual style on the first day of the new moon.

| | | | | | |
| --- | --- | --- | --- | --- | --- |
| | | | | | (votes: 44, rating: 4.65) |