СASTING A FOOLISHNESS CURSE
Esoteric, astrologer, writer
What foolishness curses are cast for
There's a popular myth that foolishness curses are cast for two reasons: to make fun of someone making him behave like a fool or to have one's revenge on someone for his pride or the sufferings he caused. As an experienced spell caster who's had lots of clients ordering a foolishness curse, I can assure you that today foolishness curses are rarely used for fun or as revenge. Today with the help of foolishness curses, people pursue absolutely different objects.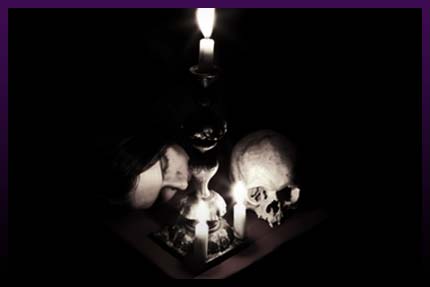 For example, foolishness curses are cast:
- to eliminate a business or career competitor (a fool can't run his business or company properly and can barely win the regard of his bosses and employees);
- to destroy a family (no woman would want to have a fool of a husband and vice versa);
- to win a case (the foolishness curse is cast on both the opponent and his lawyers);
- to get a loan (the foolishness curse is cast on the bank employees);
- to pass a stiff exam (the foolishness curse is cast on the teacher);
- to make the spouse behave strangely in court during divorce proceedings to get custody of the children or during partition of property;
- sometimes, foolishness curses are cast on children who ran away from home (to ensure they fail in their adult life and come back);
- foolishness curses help in competitive struggles between people fighting for a client (no one wants to work with a fool);
- foolishness curses are often ordered by actors and actresses, singers, dancers, painters, musicians and so on (today Salieri doesn't have to poison Mozart's wine; he only has to cast a foolishness curse on him and he will never be able to work and create again).
It explains why foolishness curses are so popular today among all categories of people, why their popularity grows, and why people prefer it to disease curses, misfortune curses, car accident curses and temporary insanity curses.
Foolishness curse signs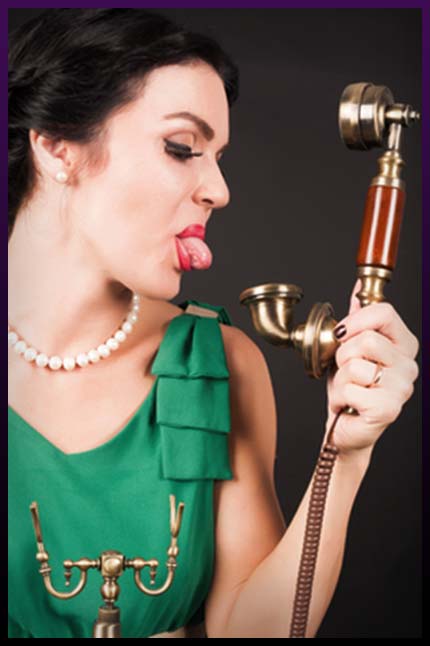 It's rather easy to determine a person who has been cast a foolishness curse on, given you know what to look for and pay attention to.
1. A person who has been cast a foolishness curse on doesn't understand that what he does is silly. Instead, he's incredibly proud of himself, enjoys himself and doesn't doubt that he's always doing the right thing.
2. His behavior changes: he walks faster, his movements are abrupt, he speaks loudly and lacks logic.
3. He always argues with other people and is confident that the louder he cries, the more persuasive he is.
4. When someone points out his mistake, the cursed man starts shouting at him (the thought of someone questioning his rightness makes him mad).
5. He loses touch with his family, friends and colleagues, as the curse makes him think he's smarter than anybody else and despise all those who refuse to recognize his "brilliance."
6. He enjoys teaching people how to live, despite the fact that the absurdity of his advice is shocking.
7. His lifestyle changes: he sleeps and eats less, he stops working out and having fun, he's always in a hurry but all his efforts prove to be in vain.
8. He spends hours in front of his computer or TV looking aloof. He claims to have been thinking about something but if you ask him what he was thinking about, he won't be able to answer.
A foolishness curse affects the victim's mental body and chakra (the chakra of mind, intelligence, subconscious mind) always making him a fool. However, the victims take it differently. Some fail to notice how silly they've become, while others (such as scientists, musicians, actors…) eventually come to realize that something's wrong with them. However, they can't find out what it is. They usually attribute their mental and creative impairment to brain and vessels problems, lack of exercise and obesity, hormonal changes, meteopathia and age. They go to doctors who are just unable to help them.
How to cast a foolishness curse
There're two ways for you to cast a foolishness curse: perform the ritual on your own or ask me to do it for you. If you decide to cast a foolishness curse on your own, you put your head into the lion's mouth as the curse may attack you instead of your enemy. As a result, your mental abilities will drop significantly. If you have me, a professional spell caster, cast a foolishness curse for you, your enemy will lose his wits (for as long as you want), while you will be perfectly safe.
Besides, I guarantee that no spell caster or witch will be able to remove the foolishness curse I cast. Nothing will help them, including meditation, because casting a foolishness curse, I always make sure it can't be removed by other spell casters or witches. Secondly, the victim won't suspect that something's wrong and will never even think of going to a spell caster or a witch. In addition, I will remove all energy strings connecting the victim and you. It means that no spell caster will ever find out that the foolishness curse was ordered by you.
To order a foolishness curse and to receive more information, contact me via email or phone.

| | | | | | |
| --- | --- | --- | --- | --- | --- |
| | | | | | (votes: 46, rating: 4.65) |