What influence lesbian love spells have on women
01.04.2016
Esoteric, astrologer, writer
To begin with, a lesbian love spell can be put on any woman, even the one who has never considered herself a lesbian and never wanted to have lesbian sex. There is one thing that I, spellcaster Maxim, need to tell you right away:
Remember that casting a lesbian love spell is a time-consuming and complicated process. If you order a lesbian love spell from me, I will need to prepare myself for the rituals and then change the personality of the object of magic. Otherwise, lesbian spells will not bring the desired results.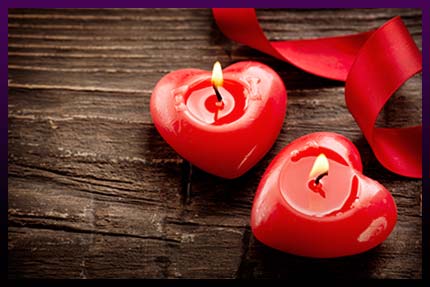 To help you understand why this kind of magic takes a lot of time, I will tell you what influence lesbian love spells have on women depending on their marital status, age and sexual orientation. But first I would like to tell you this: I do not cast lesbian spells on people under 21 for I consider it a karmic and magic crime. So do not ask me to cast a lesbian love spell on someone who is younger than 21 years.
How lesbian spells influence lesbians
Quality lesbian love spells bring amazing and often fast results if cast on lesbians. However, if you are going to order a lesbian love spell, remember that it does not guarantee that the woman will choose you as a partner.
People have different ideas of how to live their lives. Some people can have sex without feeling anything for their partners, while others need to be in love to want to have sex with a person. This is why you should not believe spellcasters promising you love and mutual feelings with lesbian spells alone. They do not work this way!
The rules to be observed when a lesbian love spell is cast are the same as when any other love spell is cast:
It is important to make your future partner think you are pretty;
Her heart has to be freed from the feelings she may have for another woman;
The spellcaster has to ensure that she falls in love with you.
This takes time, meaning that my lesbian spells are always powerful and high-quality but never bring results quickly and especially immediately.
How lesbian spells influence women who are not aware that they are lesbians
A woman who is not aware that she is a lesbian needs to be woken up. She should be freed from all social, moral and religious complexes preventing her from admitting and accepting who she is. She should be prepared that her dreams which she has been trying to ignore and forget can bring her true happiness, the happiness she will never experience with a man.
The spellcaster needs to create the circumstances under which the woman will fall in love with you or at least consider you as a sexual partner. To that end, the spellcaster ensures that the moment she awakens, she sees you and considers you the one who could introduce her to the world of lesbian sex, lesbian love and same-sex romantic relationships.
This is not easy but it does not stop me, spellcaster Maxim, from helping people find lesbian love.
How lesbian love spells influence women who are not lesbians
It is extremely difficult to influence straight women with a lesbian love spell. A lesbian love spell should not just awaken the desire to have lesbian sex but change the woman's consciousness making her at least bisexual. As a rule, this is the first goal to be achieved. If you are not ready to accept the fact that your future partner will want to have sex not only with you but also with men, do not cast a lesbian love spell on this woman.
Then, by performing numerous rituals, the spellcaster can turn the woman into a 100% lesbian but this takes a few months or even years.
By the way, this woman can have a husband who she loves. Her "coming out of the closet" may affect her career, business or social status. One of the worst problems is the fact that she may have children. Psychologists and spellcasters agree that children are the main factor preventing women from becoming homosexual. Statistically, half the women, after realizing they are lesbians, never have lesbian sex because they are afraid that their children might turn away from them.
Inexperienced sorcerers and witches suggest casting break up spells to make such women leave their husbands and children, stop valuing their career and social status. I, spellcaster Maxim, believe such interference into anyone's life is unacceptable and immoral.
When I cast my lesbian spells, I always do my best to ensure that they have the courage to have a lesbian experience without turning away from their loved ones, the experience that will make their lives more exiting instead of ruining them.
There are factors which may complicate casting lesbian spells successfully but we will talk about them later. In the meantime, I want to tell you what you should do if you want to order any of my lesbian spells:
1. You should trust me as a spellcaster. Your doubt may block your energies making it impossible for me to help you.
2. Carefully follow all my instructions.
3. Do not tell anyone that you are working with a spellcaster.
4. Be honest and sincere. If you are not ready to answer my questions honestly, do not expect me to help you.
5. Accept the fact that casting powerful same-sex spells is a long process and that it may take a lot of time before the woman you love will agree to start a relationship with you.
6. Accept the fact that one lesbian love spell may not be enough to make a woman fall in love with you in which case several lesbian spells are needed.

| | | | | | |
| --- | --- | --- | --- | --- | --- |
| | | | | | (votes: 41, rating: 4.61) |