2018 Love Horoscope for All Zodiac Signs by Spellcaster Maxim – Part 2
Esoteric, astrologer, writer
Please see a love horoscope for Aries, Taurus, Gemini, Cancer, Leo, and Virgo here.
LIBRA
During the first four months of 2018 Libra will be under the impression that their relationship is under control. Having reached full balance, they will be able to see their partners, including new ones, for who they really are, as well as get them to follow a certain behavior model they like. But at the end of the summer and not later than at the middle of the fall, you will realize you were wrong. Chances are the person you fell in love with is a calculating money-grubber taking advantage of you.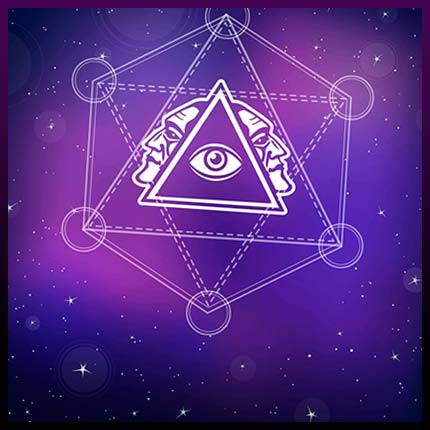 Libra will get very upset if they find themselves in such relationships. They will blame the Earth Dog, while in fact they should be grateful for the lessons it taught them. You should love not with your mind but with your heart. Libra's heart is very sensitive and can easily distinguish between lies and true feelings. However, for some reason you keep refusing to trust it.
In the year of 2018, married Libra will suddenly want to take a step away from their partners and focus on their career, which is not good. It is your family that can help you find the solutions to your problems. Through family love and trust you can get the energy to move forward at a high rate.
As an experienced magic practitioner, I, spellcaster Maxim, offer all Libra to buy a protection amulet or talisman to protect themselves against unfaithful or dishonest partners, as well as have a few rituals performed to readjust their energies. This will help you follow your heart, rather than your head.
SCORPIO
In terms of love matters, this year should be nice and pleasant for Scorpio who are already in a relationship. The year of 2018 will be free of quarrels, arguments and fights. Also, the stars will offer a choice to each Scorpio, whether they like it or not. Thus, at some point every Scorpio will meet a person they can start a relationship with. How strong it will be is a different story. Yet Scorpio will have a chance to break up with the partner they are tired of.
Single Scorpio can expect some passionate romantic affairs. Between the end of the spring and the last month of the fall, you are going to meet someone you will fall in love with and this person will love you back. Your feelings will be so strong that you might get married later in the year.
As for the family, Scorpio will need to be patient. Probably, your spouse will face some problems. If you find the strength to support your wife or your husband in hard times, you will be rewarded with a tenfold portion of love when the hard times are over.
As for magic, Scorpio should not use it. You may use one of the love spells only if you have not found love by the end of the summer or if you want to save your marriage which has hit a rough patch.
SAGITTARIUS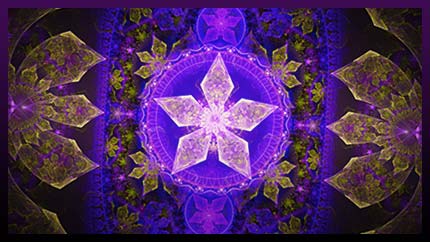 The year of 2018 will be very difficult for Sagittarius. On the one hand, you will meet the love of your life. You will have a wonderful relationship and mind-blowing sex, and start planning your future together. On the other hand, there will always be something keeping you from being happy, from your poor heath to the problems faced by your parents or other loved ones.
You can walk past your happiness as well. You are ambitious and want to achieve great success in the future. As a result, you may come to believe it is too early for you to have a serious relationship and walk away from the person who could have been the love of your life.
I offer all Sagittarius to use my
love magic spells using photo
to avoid such mistakes. Also, you can buy my amulets to make sure your loved ones live a peaceful and happy life. This is how you can ensure that nothing will keep you from finding true love and becoming happy – an opportunity presented to most people just once in a lifetime.
As for married Sagittarius, starting from the end of the spring they might begin to think their marriage is dead and it is time to end it. But you do not need to rush. This loss of interest in your spouse might be temporary. Be patient and in winter 2018 you will fall in love with your spouse over again reviving your marriage. A decision to divorce can be fatal. To begin with, it can shatter the health of Sagittarius and on the other hand it can doom them to be lonely for a few years and need professional magic help.
CAPRICORN
The 2018 love horoscope promises Capricorn many unexpected and pleasant surprises. First of all, you will not be alone even if you want to. Destiny will put you on the path of meeting someone who will fall in love with you at first sight and probably even want to marry you. Interestingly, conversations about your future marriage will be pretty serious. If you want, you can get married to this person within a few months after meeting him or her.
But it is up to you. If you choose to go for it, remember that I have the spells and talismans to make any marriage strong and lasting. If you want to take your time and just see how it goes, the stars will interfere again and bring you to meet another possible match.
If you have been in a relationship for too long, in this year of Earth Yellow Dog you will have an opportunity to take a break. A fight or a business trip will let you look at your relationship from the outside and understand if that is what you really want or not. Whatever decision you make by the middle of the fall will be beneficial to you and your life.
At the same time, your family can be in danger in 2018. If it falls apart, it will be your fault. To be more precise, it will fall apart due to your inability to keep silent, your inappropriate mockery and selfishness. So if you are not going to get divorced any time soon, try to control yourself and do not cross the line.
Understanding how hard it can be for Capricorn, I want to offer you a powerful amulets to help you keep your emotions under control. Made with the use of love witchcraft, it will take your relationship to a new level where there is nothing but joy and pleasure.
In addition, I know that many Capricorn will try to cast love spells for themselves throughout the year and I have to warn them against it. Despite the fact that you will be mostly lucky in 2018, your attempts to use magic will fail attracting lots of dark and negative energy to you that will stick with you for a few years.
AQUARIUS
I have bad news for single Aquarius. They will stay single in 2018. Even if you meet someone, your love affair will end in a couple of weeks leaving you all alone again. Right now you should focus on how to avoid depression and stop thinking you will never find true love. First and foremost, your love life will start to change at the end of the year. You will find yourself drowning in love. Secondly, do not forget that you can always use my magic services and build your present and future life the way you want, rather than let fate and stars choose the kind of life for you to live.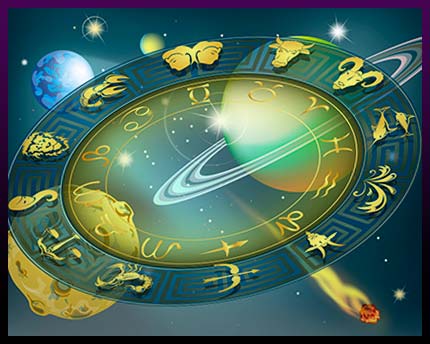 The life of Married Aquarius will be the same in 2018. Nothing will change even if you try to change it, while all your attempts will prove unsuccessful making you waste your energy. If you want to get the spark back into your relationship, take separate vacations and go to some exotic places. No matter what happens to you during your summer vacation, you will look forward to being home again and spending quality time with your spouse.
According to the stars, many Aquarius will want to change their life using love magic in 2018. I will not try to change their mind. On the contrary, I want to help them. Thus, if you want to cast spells for yourself, do it according to the book written by me, spellcaster Maxim, for beginning magic practitioners. This magic guide is available on my website.
PISCES
The energy in Pisces will bring them an amazing love relationship. If you are lonely, at the beginning of the winter you will have someone you can talk about love to. The stars want you to treat this relationship very seriously. By watching it develop, you will be able to see yourself from the outside, as if in a huge mirror showing you what you have been doing wrong and why your love life has been unhappy.
When the relationship starts falling apart, which it will according to your 2018 love horoscope, do not try to save it. It will be over by the end of the fall showing you that your life is controlled by your destiny. This is when you will face the choice between sinking into a depression or straightening your shoulders and smiling for believing that soon, around Christmas, you will find true love and want to spend the rest of your life with this person.
If you are married, your love relationship will be the pretty much same with no rough patches expected. The only problem is that your spouse may have money problems. If you support your spouse and never shame your spouse for having no financial stability, all financial problems will be resolved by the fall. When it happens, your support and patience will be generously rewarded with expensive gifts.
Pisces should not try to cast love witchcraft spells for themselves in 2018. If you need magic, find a professional
spellcasters
. The only thing the Earth Yellow Dog can turn a blind eye to is your passion for fortune-telling. So if you want, you can study the tarot cards or pendulum fortune-telling methods. Note that you will succeed only if you tell your own fortune without trying to peek into the future of others, neither following their request nor out of curiosity.
Lastly, if you are single and want to have a baby, go for it as the stars will support you and take care of you and your baby for the next few years.

| | | | | | |
| --- | --- | --- | --- | --- | --- |
| | | | | | (votes: 18, rating: 4.29) |