2018 Love Horoscope for All Zodiac Signs from Spellcaster Maxim – Part 1
Esoteric, astrologer, writer
ARIES
2018 is the year of the Earth Yellow Dog. This will be the year of amazing events and meetings, love and sexual adventures for all Aries. Particularly interesting will be the summer which Aries should spend not only away from home but also away from their friends and family. Born to be free and unpredictable, you allowed others to catch you in societal constrains literally destroying your natural charm. For this reason you should free yourself from the pressure of stereotypes as soon as possible and remember what the real you are, relax, and stop worrying. That way, a flow of love energy will carry you away, making you particularly successful in love this year.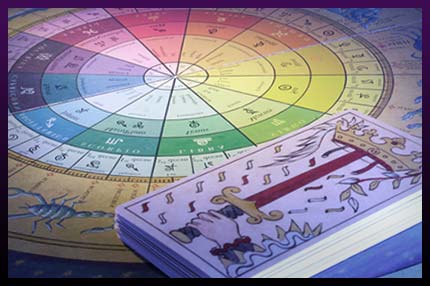 Married Aries should be careful though. Conflicts and misunderstanding may shatter and in some cases even destroy your marriage. If you keep your head cool and take your emotions under control (note that the conflicts will get worse in the middle of fall), your relationship will stabilize and you may even have a chance to enjoy a second honeymoon.
If you want to
use love spells
, the year of 2018 is good for it. However, you should use magic not to influence other people but to change yourself by improving your sex appeal, charm, and attractiveness. Aries may buy and use such spells all year round.
TAURUS
The 2018 love horoscope gives Taurus an unexpected piece of advice – relax. Indeed, to be phenomenally popular with the opposite sex, you do not have to do anything. Thus, you do not need to try to improve your manners, behavior, lose weight, or read books to become smarter. The stars will ensure that people like you the way you are, with all your habits, good or bad, your shortcomings, and no matter what you wear, even if your outfit is several years old.
However, this year is not going to be easy. Your improved attractiveness coupled with a lack of authority may play a bad joke on you. Frequent casual hookups may wreck your physical and, more importantly, mental health. As for married Taurus, this can cause infidelity which could have been avoided otherwise.
Perhaps, you have already found your perfect match and you do not want to lose this person. If that is the case and you cherish your marriage, you should direct your temperament and increased passion for adventure at your partner sharing your 2018 experiences with this person.
If you want to
use love magic
, the stars urge you to use amulets and talismans instead of powerful magic rituals. You should find talismans which can put your enhanced energies in order, while protecting you against haters, as your boosted sex appeal and improved appearance will attract not only nice people but also quite unpleasant and even dangerous ones.
GEMINI
According to the love horoscope, Gemini's life will change dramatically in 2018. The less happy you have been feeling lately due to your multiple failed relationships or loneliness, the more radical the changes brought by the year of the Dog will be.
In fact, people born under the Gemini sign can harm themselves by not accepting the changes and deciding to leave things as they are. Gemini tend to fear major changes and unexpected turns of events. They would rather put up with being unhappy than face the unexpected. However, if they yield to the inevitable, fate will bring them to something new and long-awaited, lifting them up high where sunlight, joy and happiness are.
As for married Gemini, 2018 will make their relationship stronger giving it a new meaning and improving passion and trust. Unhappy marriages will be ended, freeing Gemini for new relationships, new love, and new life.
But I, spellcaster Maxim, suggest that you keep an open mind regarding love witchcraft. First of all, you need to restore your internal energy which has been suppressed lately. This will improve your attractiveness, give you confidence, and boost your sex appeal. Secondly, I suggest that you use black love spells and rituals capable of giving you a relationship with the right partner. The expected breakthrough should be used wisely and carefully to build a perfect relationship – your dream relationship that will last making you happy for years to come.
CANCER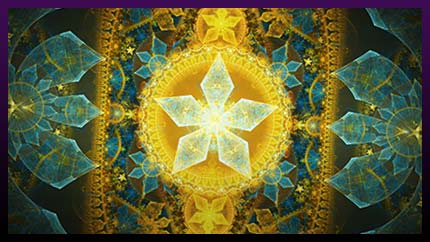 Cancer may find the year of 2018 a little uncomfortable. The Earth Yellow Dog tells them, "I will help you find true love but you should work for it!" It is time for Cancer to crawl out of their shell and let the world see them. You are ready for it. If you think you need to lose some weight, buy new clothes, finish some important business, save some money, etc., you are just scared and are just making excuses for yourself.
But do not worry. You do not have to be super eloquent or witty or funny and you do not have to radiate sexuality more than others (by the way, you are very sexy naturally, even though Cancer usually think they are not). All you should do to find your happiness in love in 2018 is to go out more. Hang out with your friends, always go to the parties you are invited to, and be around people. Eventually, the stars will take you by the hand and bring you to someone who will show you what true and passionate love is.
At the same time, you do not have to ignore what your analytical mind and common sense are telling you. You have a right to and have to make sure your potential life partner measures up to your wish list as you need to pick the best one.
If you pick your perfect match but feel you are not strong enough to win this person's heart, do not hesitate to contact me. With my powerful white love spells, I will help you build a strong and lasting relationship with this person. To this end, I will need your loved one's personal things and photographs, as well as your full confidence in love magic which is vital to work wonders.
As for married Cancer, they may not worry. Their family life will be fine in 2018, so they can focus on their career. Besides, this year should be rather successful financially.
LEO
The year of 2018 will not bring Leo, unlike other zodiac signs, serious relationships. So if you meet someone in the year of the Earth Yellow Dog and get married, your marriage will not be strong. Since Leo cannot and do not want to fight for quality relationships, chances are their marriage will end in divorce.
If you have been in a relationship for a few years and get married in 2018, your marriage will be fine. According to the stars, you will be the head in your family and highly respected by your spouse, children and relatives.
In addition, the year of 2018 will offer Leo wonderful opportunities for romance and short-term love affairs. You can take these opportunities if you want, because you will not have to pay for it. The only thing the stars want you to be careful with is alcohol and other drugs, as your recklessness may have serious consequences for your health.
Speaking of love witchcraft, Leo should use love binding spells designed to boost and improve sexuality, as well as spells allowing one to have an office romance and at the same time preserve peace in the family. Taking into account the fact that Leo will spend a lot of money on entertainment and rest, I can also advise them to use money magic. The thing is Leo associate love affairs and sexual adventures with their ability to spend money which they not always have.
VIRGO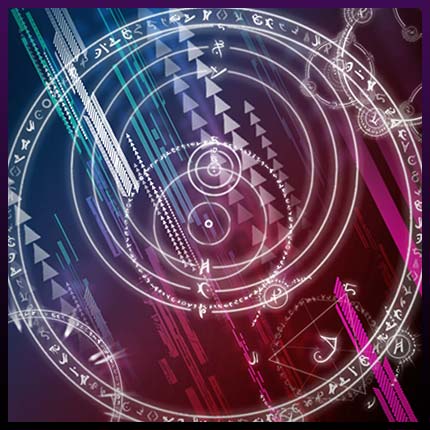 While waiting for radical life changes (changes for the better, of course), Virgo should understand that such changes are impossible without radical changes in their style and behavior. They have been working hard for the past few years not only achieving great success but achieving more than they were supposed to, so the stars want to reward them with a year of joy and romance. However, you can miss all the fun if you fail to change yourself in time.
However, the changes are about to come and each Virgo knows what to do. So follow your heart and do what you feel is right disregarding stereotypes and fashion trends. That way, the Earth Yellow Dog will let you participate in all its sexual and love adventures.
As for married Virgo, you are entitled to enjoy your married life. Your spouse will love and adore you making you feel more special, worshiped and respected than ever before. Besides, the stars want to remind you that Virgo may want to start a family in 2018 because their babies will be very talented, good-looking, smart, and have perfect health.
Will you manage without love magic? Well, no, even though the stars promise you a beautiful and passionate love relationship. Virgo should
use powerful love spells
to stop being timid and shy, stop overthinking and being afraid of adventures, specifically love ones. Besides, if you have been single for a long time, you may want to consider using some rituals to rejuvenate your energies to make you more attractive.
Please see a love horoscope for Libra, Scorpio, Sagittarius, Capricorn, Aquarius, and Pisces here.

| | | | | | |
| --- | --- | --- | --- | --- | --- |
| | | | | | (votes: 20, rating: 4.38) |