White magic love spells that work fast
Esoteric, astrologer, writer
Today I would like to tell you about some more white magic love spells that work fast. They can be cast by any person who loves someone deeply, has pure intentions, and dreams to be loved back and be happy with this person. These are the prerequisites for effective white magic spells. For more information about it, please check out my article about white magic love spells that really work.
White magic love spells that work fast
One of the easiest white magic spells to make someone fall in love with you was created by ancient voodoo shamans. To cast it, go to the amulet and magic item section of my website and buy a gris-gris bag previously customized according to your future relationship expectations. Gris-gris customization is vital because the specifics of your energies and those of your loved one need to be taken into consideration for a stronger and more accurate magic influence.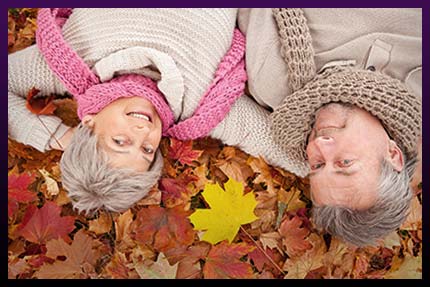 When a gris-gris bad is delivered to you, start charging it. Put a picture into it showing you and the person you love. If you do not have such a picture, it is okay. Just take a sheet of paper and glue two pictures to make a couple picture. What should you do if you do not have a picture of your loved one to make a couple picture? Well, it is the 21st century and I am pretty sure you have access to social media. So go to the account of your loved one, download any picture you like, and print it out.
There are exceptions though. I have received letters from people complaining that their loved ones had no accounts on Instagram or Facebook. Well, in this case you should become a private investigator for a while and take a picture of your loved one with your phone. Alternatively, you can draw yourself and your loved one. Just focus on you and your love, and draw both of you and them put the drawing into the gris-gris bag. If your confidence in success is strong, the drawing will work as good as any picture.
Nothing else is required from you, except one thing. Take the bag in your hands and believe that it will work. If everything goes well, the spell will take effect shortly. For this reason this spell is considered one of the easiest white magic love spells that really work.
Clarifications regarding white magic spells to make someone fall in love with you
Question:
"Can this ritual be performed without the gris-gris bag?"
Spellcaster Maxim's reply:
You cannot replace the ingredients of the rituals described on my website about white magic love spells for beginners the way you want. It is like changing a cooking recipe. Your cake will not turn out delicious if you use salt instead of sugar, and your soup will not be rich if instead of meat you boil some cabbage. Similarly, you will not get a successful spell if you cast it the way you want without following the instructions.
Question:
"I read about voodoo bags and it seems like it's not that difficult to make them. Can I make one for myself so I don't have to buy it?"
Spellcaster Maxim's reply:
To be honest, it is a bad idea. Magic accessories should not be used in magic rituals, unless they are made by people specializing in magic. A gris-gris bag is more than just a bag. It is made of special textile which is subject to a special magical treatment. Gris-gris bags are created on special days with the use of special spells. This is what makes them so powerful.
Question:
"Should these spells be used only by women?"
Spellcaster Maxim's reply:
All spells which you will find in my today's article dedicated to white magic love spells can be used by all people once they have come of age. Besides, they are perfect for same-sex couples or couples with a big age gap. At the same time, they work only for people with a pure heart filled with love and good intentions.
What people should forget about white magic love spells that really work
There are many people who, to my regret, cannot benefit from white magic love spells that work fast. Unfortunately, this is how professional magic works. Information about it can be found in my article about white magic love spells that work fast, but there are some interesting facts that I would like to discuss today.
To begin with, magic should not be practiced by people with poor health or people who are currently in some critical health point, such as women having their periods or carrying a pregnancy. Other health issues which are considered counter-indications for magic are:
- Viral infection;
- Injuries, traumas, ligament tension, etc.;
- Mental disorders;
- Tiredness, fatigue, depression, apathy;
- Chronic organ diseases;
- Sexual dysfunction and infertility;
- Underweight or overweight;
- Dental and skin problems.
Do not cast white magic spells to make someone fall in love with you if you have bad intentions. Some people try to do it out of envy because they are jealous of other people's life. They try to cast spells to get to live those lives. It is very common for women who use love spells to steal boyfriends or husbands from their girlfriends.
Such spells rarely end well. When Higher Powers hear your call for help and realize you are doing it with bad intentions, they refuse to help you. Besides, they see that you have gone too far in your selfishness and you need to be taught a lesson. You cast your spell but all its energy is used to destroy something in your life instead of making your dream come true. In our world the unenlightened are taught through consciousness. So such spells will eventually lead to your suffering.
Thirdly, white magic love spells that really work are not used for the improvement of one's financial situation. The consequences will be the same as described above. It will happen because selfish wishes are fulfilled only by casting black or gray magic spells. Only professional magic practitioners are allowed to perform such rituals. As one of such magic practitioners, I am happy to offer such services to you.
Please do not be hypocritical when you ask me to help you with something like that. Be honest. If you want me to put a love spell on someone because you want to have sex with this person or because this person is rich and you love money, just say so. It will make it much easier for me to make your wish come true and I will not have to perform the rituals you do not need. If you are honest with me, Higher Powers will not stand in the way of your dreams. Moreover, hypocrisy and lies create a confusion in your subtle bodies which, too, makes it more difficult to perform the ritual successfully.
White magic love spells for beginners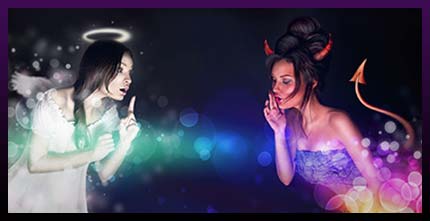 An apple is the most frequently used fruit in magic. The most popular magic accessory is a candle. So I believe you should know some simple white magic rituals performed with the use of apples and candles.
Take two photographs: your photograph and a photograph of the person you love. The photographs should be smaller than the apple you are going to use in your ritual. The color of the apple is important so please remember that:
Red apples are used to make love stronger or get it back;
Yellow apples are used to attract people for sex;
Green apples are used in magic rituals for first love;
Half red apples are used to cast spells on married people;
Red apples with a leaf are used to attract people through money.
Cut the apple but not all the way. Leave some peel on one side to make the apple look like a suitcase. Put both the photographs inside, the photographs facing each other. Press the apple halves together tightly. Now light a white candle and after a while, when the wax starts to melt, drip some wax on the apple turning it slowly to make it all covered with wax.
When the apple is fully covered with wax, put it on a shelf and wait for about a week. If everything is fine, you will see that the person you love is attracted to you in about a week. And I promise you will know it when you see it.
A very simple ritual can be performed after your first sex. Take the bedsheet you had sex on and write down (with red ink):
- Your name;
- Your lover's name;
- The word "love";
- "I command you", if you feel the power inside yourself to make your wish come true;
- Or "I ask you", if you do not feel this power.
Tie together two opposite ends of the bedsheet so the words you wrote were inside your future bag. Then tie together the other two ends. Alternate the ends of the bedsheet until you have a braid of knots that looks like a wheat stem. Hide it. This weird looking thing will, amazing as it is, give birth to magic that will give you love.
Things to do to ensure your white magic love spells are a success
Question:
"Do you know is there are any special days to perform love rituals to achieve the best possible results?"
Spellcaster Maxim's reply:
First of all, find out which days are favorable for you according to your personal horoscope. Secondly, whilst casting white magic love spells for beginners, always choose sunny days. Thirdly, never forget to check with the lunar calendar because white love spells should be cast when it is a new moon.
Question:
"Can women practice magic after having an abortion?"
Spellcaster Maxim's reply:
Yes, provided you have restored your karma. An abortion is a murder and it affects one's karma. Fortunately, it can be fixed and restored with special consciousness and soul improvement techniques. Alternatively, you can find a professional magic practitioner and have him examine you and answer all your questions.
Question:
"I tried to put a love spell on a woman that I like. It was black magic. It didn't work. Can I try one of the white magic love spells now?"
Spellcaster Maxim's reply:
Magic is mastered through trials. So yes, you may try to use white magic spells. White magic is beyond the control of people with a black soul and radiating black energies, and black magic cannot be controlled by good people radiating the energy of pure love.
Question:
"I want to study magic. What do I start with?"
Spellcaster Maxim's reply:
To begin with, read this article about white magic love spells for beginners. It will help you understand what you should do next to achieve success as a magic practitioner.
Question:
"I tried to light a candle three times but couldn't, so I discontinued the ritual. Did I do the right thing?"
Spellcaster Maxim's reply:
Yes, you did the right thing. Any failures, even minor ones, happening during the ritual are a sign that the ritual has to be discontinued immediately. Another sign is when you suddenly forget the text of the spell which you have learned by heart or when you cannot remember even just one word. Other signs include sudden mood swings or sickness.
Question:
"Can I perform a magic ritual if I'm baptized?"
Spellcaster Maxim's reply:
White magic practitioners and churchmen praying to their gods are actually interacting with the same forces, Light Forces. Because of the church that decided to become a monopoly, many people have forgotten about it, so they do not let magic help them find true love and become happy.
Question:
"What is the easiest love spell?"
Spellcaster Maxim's reply:
You will know it if you watch the following video.